You are hereThe Tip Jar / Donate To Wattkins Amp Forums
Donate To Wattkins Amp Forums
---
SKU: DONATION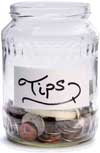 Help fill the tip jar!!!
Good news for US donations... We are a 501(c)(3) tax-exempt organization registered with the IRS and the state of California. Donations from US tax payers may be fully tax deductible (check with your tax preparer).
Your donation goes towards the upkeep of the following forums:
wattkins.com (Community Center forums)
sewatt.com (Single-ended forums)
ppwatt.com (Push-pull forums)
45watt.com (JTM45/Bassman forums)
tubeface.com (this online store)
Thank you for your support!
Weight: 0 lb.
Dimensions: 0in. × 0in. × 0in.